It's fair to say that this year hasn't been the easiest of years for anyone – it's been one full of worry, sadness and a lot of frustration.
Here at Roelofs & Rubens, we decided that we wanted to find a way for you all to get one over on the year of 2020, through displaying our new range of decorations which we are launching today, just in time for Christmas.
Meet The Profanities…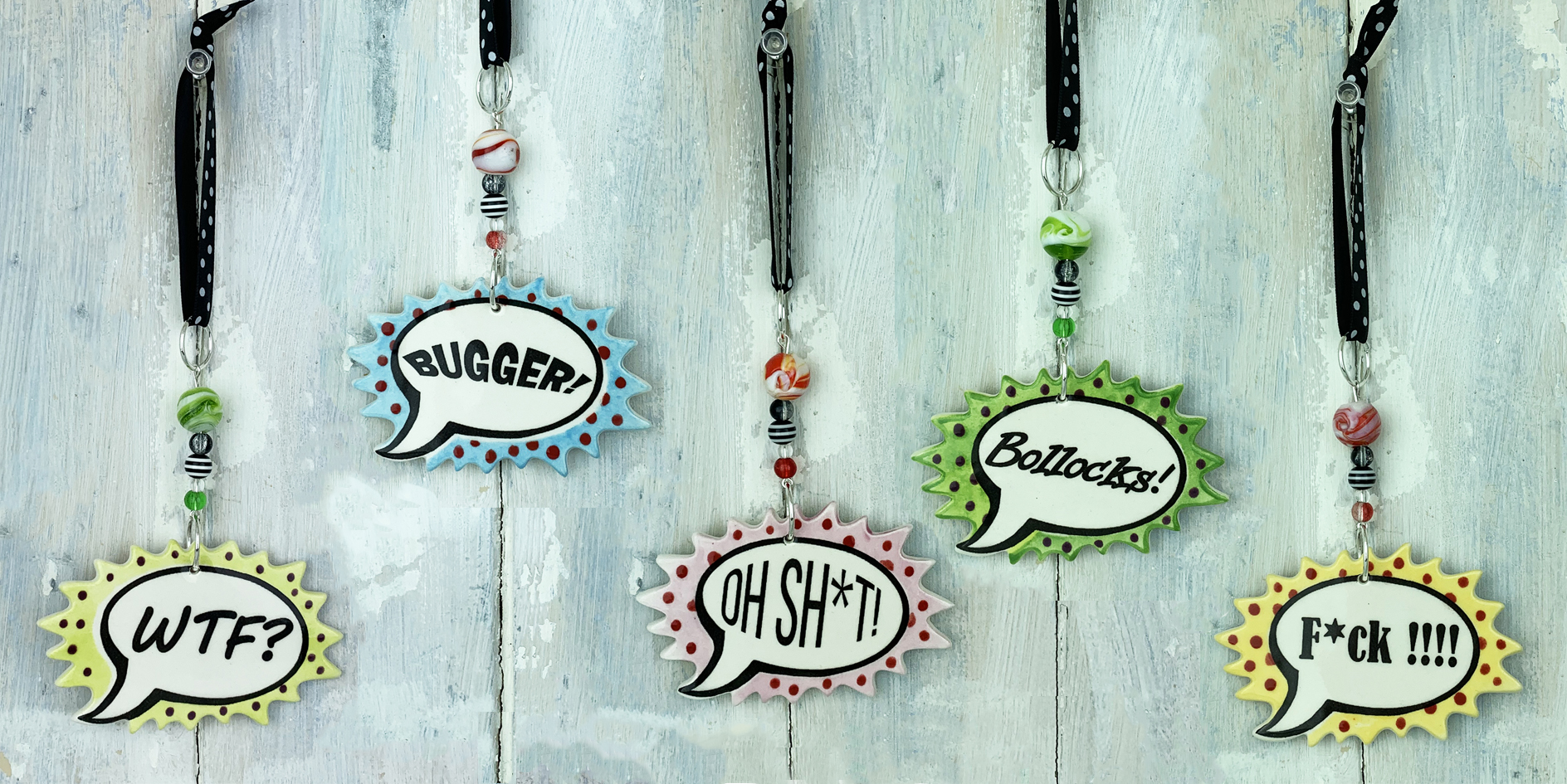 Our speech bubble decorations, with five different profanities to choose from, are a fun way to let go of some of those pent up worries and frustrations from this year with a decoration for the tree or to be hung up all year round if you fancy.
A great keepsake which will make excellent stocking fillers for the grown-ups, or secret Santa gifts for friends and colleagues. We think they're a lot of fun and will surely resonate with everyone.
The Profanities are available from our Webshop and Etsy shop.