Over a decade of fabulous handmade ceramics
Together with a dedicated team of fantastic helpers, we (Piet and Monty) work from our cottage-studio. Nearly every spot in the house is use in one way or the other for the business; The kitchen is where we cut the clay shapes and keep to dry. It's also where we assemble the decorations with beads and ribbons. Spongeing and decoration we do in the only downstairs room that is fully dedicated to the business. We've also just been able to squeeze in the stock of unfired shapes and the fired bisque shapes. Our downstairs hallway has our stock of finished decorations. Our sitting room has our two computers and 3D printer. It's where we do all our exciting designing and boring administration etc. We glaze and fire in the garage which is a little away from the house. The only worry is when it's freezing that the glaze might freeze as well. Upstairs one bedroom is packing area and another bedroom doubles up as a photo studio!!
Over the years, our collection of decorations has grown and includes the popular ranges of animals and flowers and a lot more. The most popular by far is our Christmas range. We also have a large collection of Cathedrals, Abbeys, Museums, Teapots etc. in our bespoke hanging decoration range.
Recently we have re-intoduced our tiles and are steadily expanding the range. 
And very recently we have added our bespoke gifts to "the fold". We take on commissions where we create unique designs and source the the bisque from one of our suppliers and hand paint to our customers' specifications.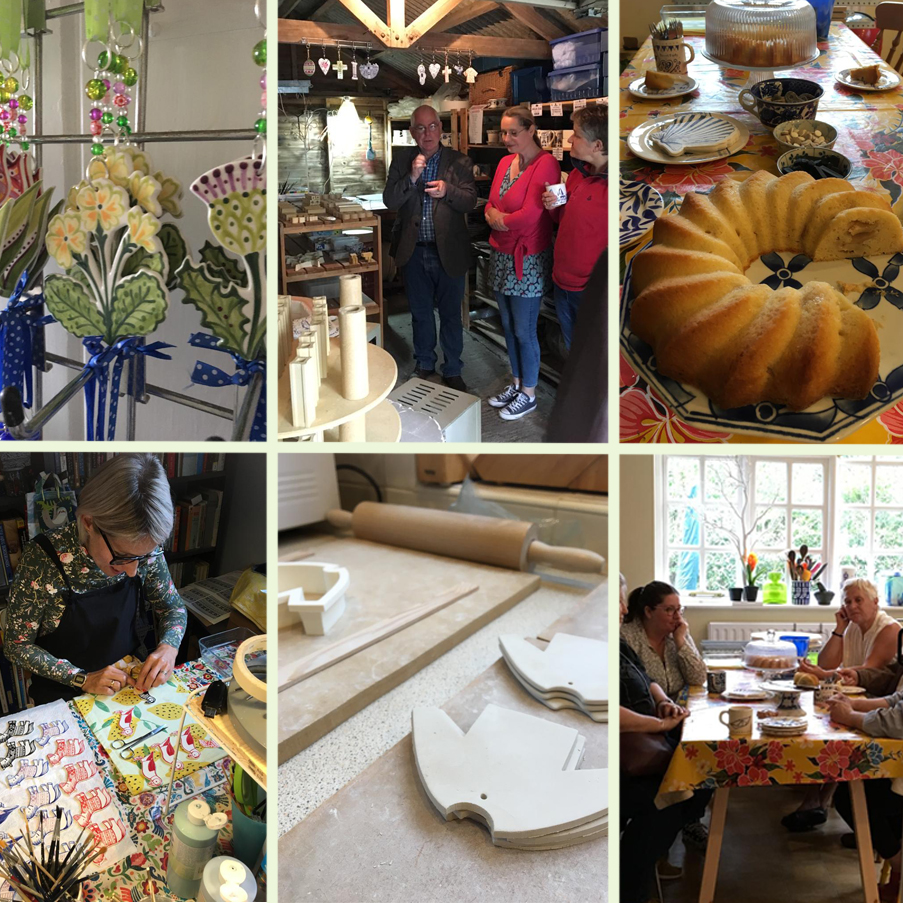 We are based in Berkshire. Our nearest major town is Newbury a few miles off the M4/A34 junction 13. 
If you would like to visit please call Monty on 01488 668154 to arrange an appointment or take a look at our 'Events' page to see where and when we are exhibiting.