Work in progress. We're making a few changes to our website. Things might look a bit funny for a few days. Everything is working properly though. Updated 30/10/20 11:42
Founded in 2006 by Dutch designer, Piet van den Beuken, and her husband, Monty Abram, Roelofs & Rubens is a Berkshire-based supplier of handmade ceramic hanging ornaments. Alongside a small team of local ladies, Piet and Monty work from their cottage-studio to design, cut, paint, fire and bead every decoration, ensuring that they are perfect for display in your homes. Over the years, the collection has grown to include animals and flowers, as well as a much-loved Christmas range. There is even the option to celebrate famous landmarks, buildings and events through the 'Bespoke' ornament service.
Alongside our regular collection of decorations, we are proud to offer a tailor-made service, perfect for visitor attractions and other places of interest. This service means that you can commission your very own decoration, unique to your business needs. Having previously worked with museums, cathedrals, visitor centres and National Trust shops, we are always ready to take on the challenge and create something that you and your consumers will love.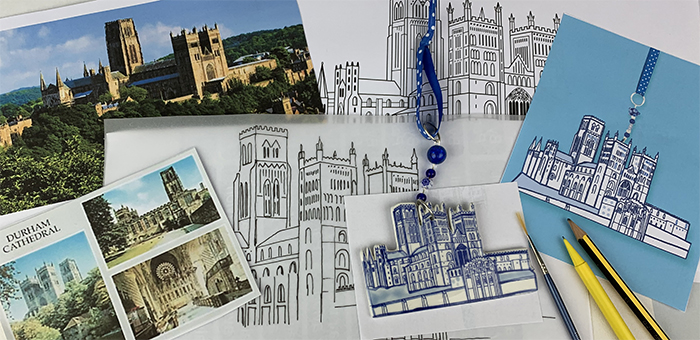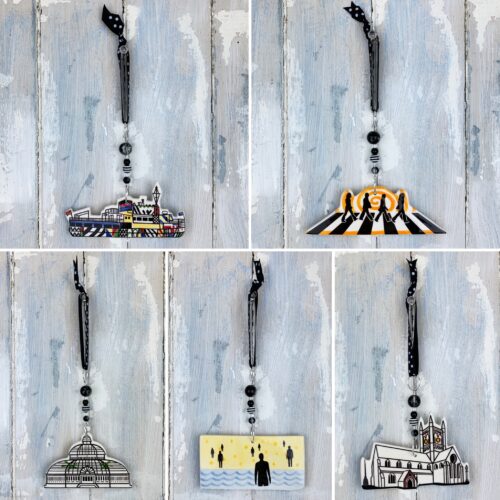 We've spent the past few weeks designing another batch of fun and fabulous bespoke decorations for the lovely Liverpool Gift Gallery. We were so glad to hear how happy they were with the first designs we sent and couldn't believe it when they asked us to design five more decorations for them! Located in West Derby, a village on the outskirts of Liverpool, the Gift Gallery offers a wide range of artworks, gifts and all things Liverpool, alongside a framing service for local artists too. The new designs include Abbey Road & the Beatles, the Mersey Dazzle Ferry and the Iron Men at Crosby. All of these decorations are available to buy from the Liverpool Gift Gallery now. To see what other fabulous gifts and artwork they have available (it is nearing Christmas after all…) head to https://liverpoolgiftgallery.co.uk/ Liverpool Gift Gallery66A Mill LaneWest DerbyLiverpoolL12 7JB info@liverpoolgiftgallery.co.uk
Read More »